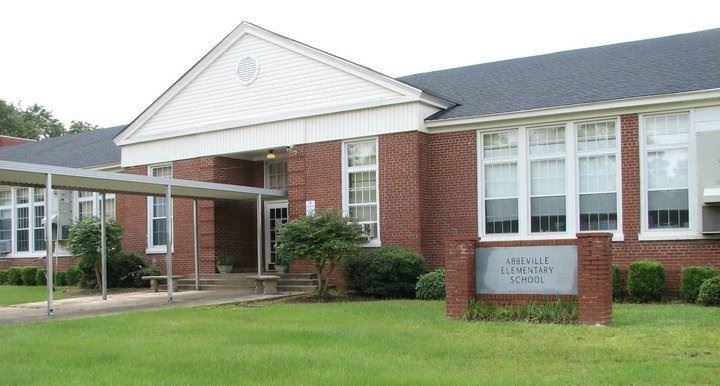 Welcome to Abbeville Elementary
Mission Statement

The mission of Henry County School System is to produce confident, self-directed life long learners that will become productive citizens in our global community.

---

Vision Statement:

Abbeville Elementary School is a school where students THINK, LEARN, AND GROW which will lead them to be self-directed, lifelong, productive citizens in our global society!

---
Henry County Schools Belief Statements:

A safe and physically comfortable environment promotes student learning.
Facilitating open communication between school staff, learners, parents, and community promotes a sense of involvement and commitment to the entire educational process.
A student's education is enhanced by positive relationships, extra-curricular activities and a system of academic, emotional and spiritual support.
Student learning needs should be the primary focus of all decisions impacting the work of the school.
Students learn in different ways and should be provided with a variety of instructional approaches, including the use of technology, to support their learning.
Students should be encouraged to participate in extra -curricular activities in order to develop leadership and teamwork skills outside the classroom.
The school staff's commitment to continuous improvement is imperative if our schools are to enable students to become confident, self-directed, lifelong learners.
Faculty members should commit themselves daily to implement best instructional practices to reach each individual student.
All Henry County School System employees should strive to become better each day in meeting the needs of the student.
Arrival Time: 7:10 AM / Dismissal Time: 2:40 PM (Car)/ 2:45 PM (Bus)

---

Bell Schedule (Daily schedules vary based on the grade level.)

Homeroom: 7:10 AM- 7:49 AM

1st: 7:50 AM- 8:40 AM Core

2nd: 8:41 AM-9:33 AM Core

3rd: 9:34 AM-10:26 AM Core

4th: 10:27 AM-11:44 AM Core

5th: 11:45 AM-12:43 PM Core

6th: 12:44 PM-1:26 PM Core

7th: 1:27 PM- 2:39 PM


2:40PM Car Riders Dismissed

2:45PM Bus Riders Dismissed

---
Contact Us

Phone: (334) 585-3679

Fax: (334) 585-1122

School Records Request may be faxed or emailed to: aesregistration@henrycountyboe.org
Alabama's nationally recognized First Class Pre-K programs are now accepting pre-registration applications for the 2022-2023 school year!

Click the link below to register:

As of August 9, 2022, all those registering for PreK will be placed on the waiting list.

We'd love to have your child as an AES Yellow Jacket!

Here's our (AES) 2022 PreK timeline:

January 15-March 13 Registration

February 21 (8-10:00 AM) Bring requested documents.

March 14: Random Selection Drawing 5:00PM

March 17 (12:30-4:00 PM) Bring requested documents.

April 16: Last day to accept or deny status.
PowerSchool Parent Portal LinkThe PowerSchool Parent Portal is available to parents and guardians. This tool allows guardians to view up-to-date information on their child's progress, grades, attendance, etc.

You must have a password (which changes every year) in order to access the website.


AES will not be mailing this information to guardians. They will come home in the student's Monday Folder at the beginning of the school year in August.


After you receive your login information, if you have any difficulty logging on or using PowerSchool, please contact the school counselor, Scharona Dawkins.

To log into the portal, click the on PowerSchool: Parent Portal, and it will take you to the website. (example below).